Neo Classic Collar Black M (39-44cm)
Neo for Neoprene. Neoprene is a soft rubber material that is used in wetsuits, and its reinforced with nylon webbing for added strength and durability.
Product Information
The highest quality materials are used on this waterproof dog collar for added durability
This dog collar is completely waterproof and easy to clean
Uses a stainless steel D-ring which is non-rusting
Hook and loop Velcro adjustments make sizing the collar extremely simple
A quick release buckle so the collar is easy to get on and off
Reflective piping for visibility in the dark
An ID clip to securely attach your dog's ID tags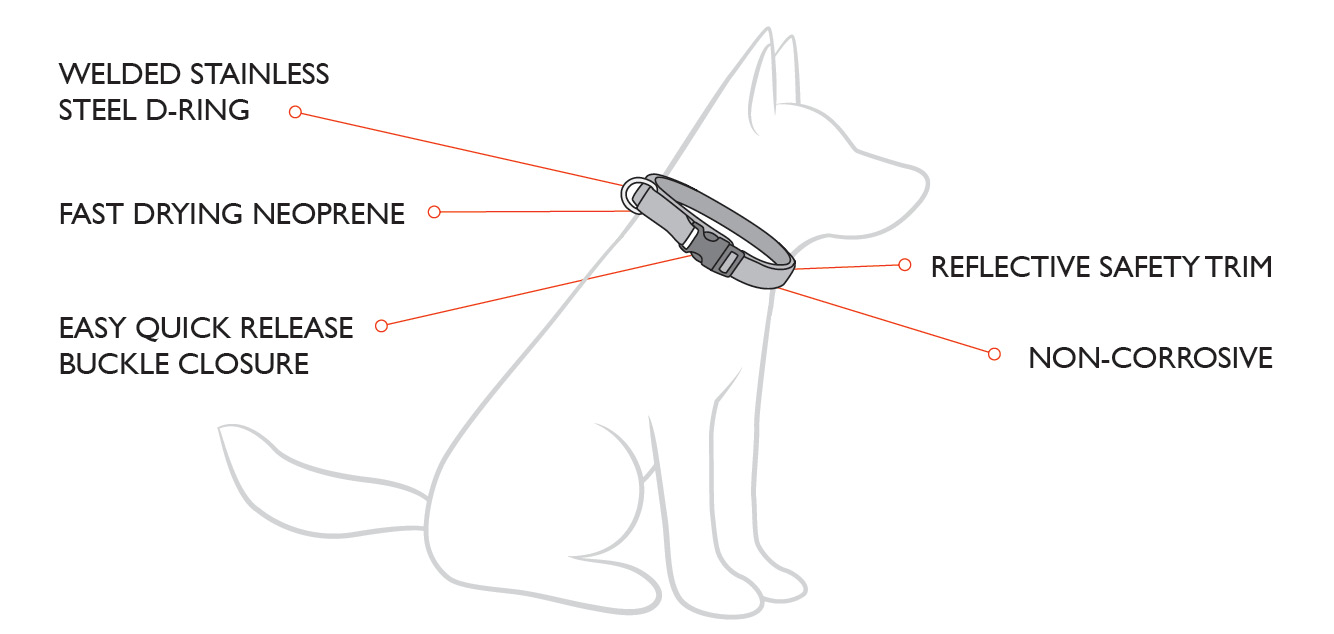 For best fit, measure your dog's neck exactly how you would like the collar to fit and select a size from the chart below. If you are near the end of a size range, go up to the next size.
NeoCollar Sizing
 
Neck
Width
Size
Inches
Neoprene
Nylon
XS
12 - 13"
7/8
5/8
S
13.5 - 15"
1 1/8"
3/4
M
15.5 - 17.25"
1 1/4
1
L
18 - 20.25"
1 1/4
1
XL
21 - 24"
1 1/4
1